Coinbase
is one of the leading digital asset exchanges based in San Francisco, California. The exchange was founded by Brian Armstrong and Fred Ehrsam in 2012. Their focus is on the US market, but the company currently operates in 31 countries and offers Bitcoin storage in 190 countries across the world.
In 2014, the company created a Global Digital Asset Exchange (GDAX) – a platform for trading a wide variety of digital assets and a direct exchange of Bitcoin and Ether for fiat currency. GDAX is primarily meant for professionals with high volumes.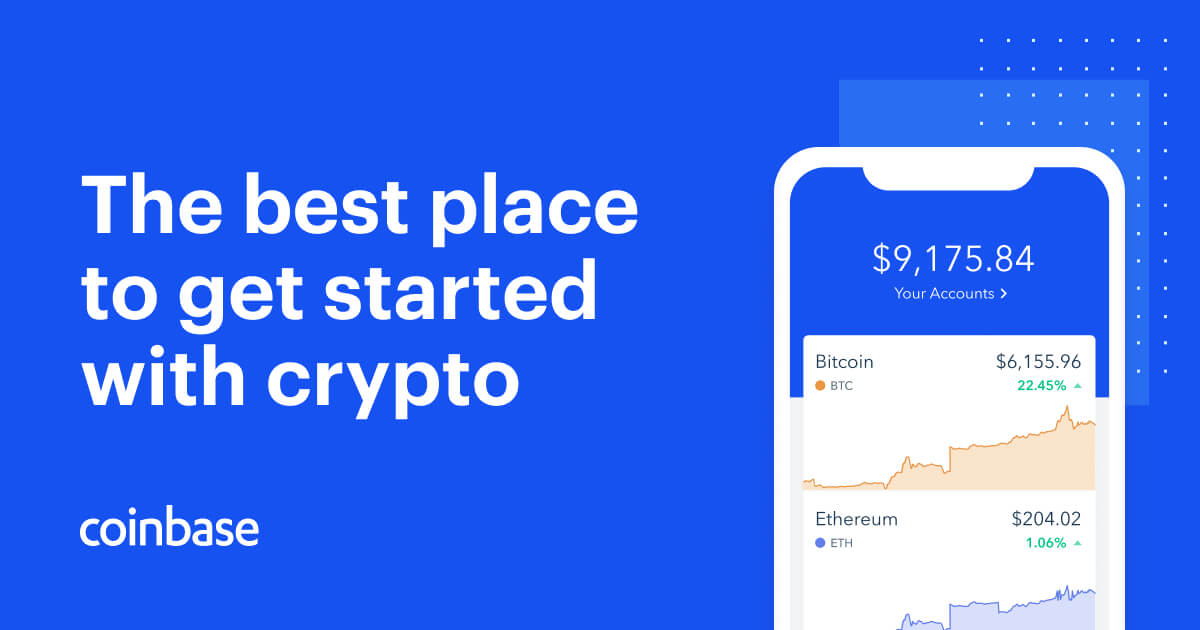 Verification
There are four verification levels on Coinbase, and first three levels take only a couple of minutes. The fourth level can take a bit longer, usually a few days. Completion of each level increases user's weekly buy/sell limits. Here's a short overview of the Coinbase verification levels:
Level 1
– verification of email address and phone number.
Level 2
– completion of personal details such as full name, date of birth and address of residence.
Level 3
– input of bank account details as well as credit and debit card details.
Level 4
– identity verification which involves:
Government-issued identification document

Taxpayer identification number

Identity verification by answering a few questions

The limits offered by Coinbase are higher than average. Depending on the verification level of account, the limit increases. Level 1 accounts can buy up to $5,000 worth of BTC and sell up to $25,000 per day. Fully verified US account has a trading daily limit of $50,000, while European account has a 30,000 EUR daily limit.
The exchange supports the following fiat currencies:
Coinbase supports the following coins:
Bitcoin (BTC)

Ethereum (ETH)

Litecoin (LTC)

Bitcoin Cash (BCH)

Ethereum Classic (ETC)

0x (ZRX)

Coinbase Fees
Coinbase doesn't have separate deposit and withdrawal fees, and the exchange charges percentage fees instead of fixed amounts. Bank transfers in the US carry a fee of 1.49 percent, and the funds are available in 5 to 7 days. US customers can add a credit card as a backup payment method, which will enable Coinbase instant BTC buy for up to $1,000 per week.
Credit or Debit Card payments in US, Europe, Canada and the UK cost 3.99 percent of the sum transferred, and the money is available right away.
European SEPA transfer fee is 1.49 percent, and the money is available within three days of the transfer. Xfers transfers in Singapore carry a fee of 1.49 percent as well, but the money is available immediately.
Cryptocurrency deposits and withdrawals are free of charge.
When it comes to trading, Coinbase charges 1 percent flat fee per every purchase made.
Trading at Coinbase
Coinbase is a convenient and secure place to trade Bitcoins and Ethereum. The exchange has a good liquidity in both cryptocurrencies, and the trades are very fast.
They have order slip, candle charts, and variable time frames.
Coinbase doesn't support margin trading, short selling or futures and derivates trading.
Ease of Use
The Coinbase interface is very intuitive and easy to use. The trading is always at a click or two away, with excellent website speed.
The company offers fantastic mobile products for
iOS
and
Android
, with probably the best Bitcoin exchange apps on the market today. The apps provide full functionality of the website-based exchange and require two-factor authentication combined with email verification. It allows pin locking and a unique feature which lets users disable the app at a distance in case the device is lost or stolen.
Coinbase API is also top of the line, allowing access to the exchange functionalities through a third-party app, product or service. Many merchants and traders use this API on their websites to enable Bitcoin payments.
Support Findings about Coinbase
Coinbase support is very professional, with guaranteed 24 hour email response time, which is much quicker during the work week. They also offer instant chat support which operates according to US business hours.
One of the problems we encountered with the Coinbase support is the "canned response" issue, where the support team doesn't try hard to resolve the problem but has a series of replies sent by default, neglecting to explain the issue or to help solve it efficiently.
They also have a
community
, where users can post questions and get answers from other users. Their FAQ section offers little information, so it's best to avoid it.
Security
Coinbase offers the most robust security in the entire Bitcoin exchange market. Over 97 percent of coins are kept in cold storage. The private keys used for authorization of cold storage transactions are held in fragments between offline hard drives and paper, in different locations with backups in case of losing any pieces.
They offer two-factor authentication for logins and withdrawals and allow customization for maximum daily transaction limit. Passwords are hashed and encrypted.
They offer email notifications and use PGP email encryption.
The exchange hasn't been hacked in the past.
Pros
High liquidity

Integrated debit and credit cards

Newbie friendly

Cons
Major violations of users privacy

Puts investors before customers

Join Now